The Journey to The Regina ByPass
Saskatchewan Transportation History
The Ministry of Highways and Infrastructure works with their partners in transportation to ensure travel is safe. The main focus on all projects is to safely connect Saskatchewan to the rest of the world as it is vital to the provinces export-based economy.
The Regina Bypass is the latest project in the proud history of the department of Highways and Infrastructure.
1882: Canadian Pacific Railway Track completed across Saskatchewan.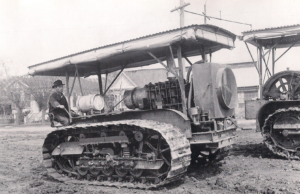 1917: Saskatchewan Department of Highways was created.
1920's to 1940's: Saskatchewan upgrades from mud to paved roads
1926: First Provincial highway map is created
1950's and 1960's: Extensive highway construction work including the opening of the Trans Canada Highway (1957)
1979: Ring Road completed
November 9, 1984: Official opening of Assiniboine overpass
Regina Bypass Project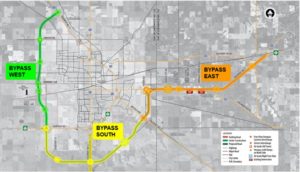 1990's: Planning started
2004:  General location approved
June 2013:  Procurement process started
July 29, 2015: Commercial Close
October 2017: Phase One:  Substantial Completion
2018: Pilot Butte Bypass completed
October 2019: Phase Two Substantial Completion
2019: Begin Operations Maintenance Rehabilitation Phase
2049: Regina Bypass Handback