Regina Bypass Safety Day a Success
Close to 750 Regina Bypass Team members took part in the Project's Safety Day.
The event included team building events as well as specific safety messages from each of the four partners leadership team and Enbridge Safety Manager Mike Gibbs. .
Here are a few shots of our team building Safety Day event.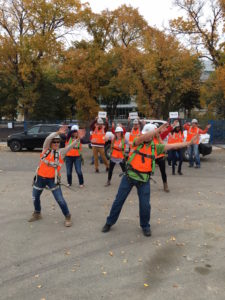 The Safety Dance

The Team – close to 750 strong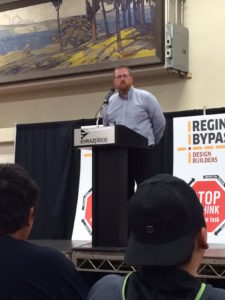 Alisdair Dickinson address the Regina Bypass Team