Regina Bypass Winter Maintenance Update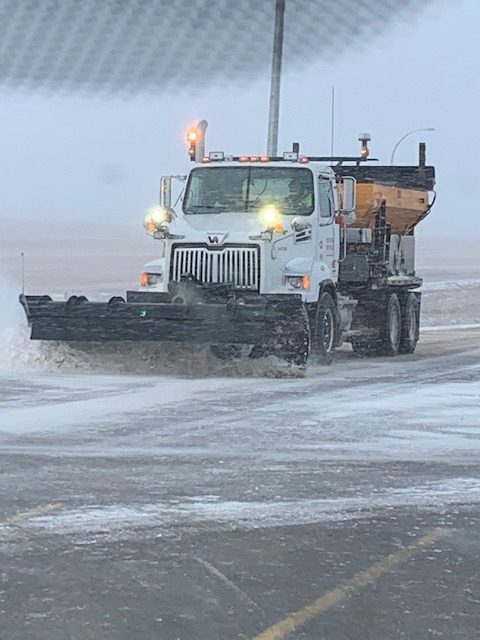 To ensure the safety of the travelling public, the Regina Bypass operations and maintenance team inspect the bypass roadways regularly. During these inspections, the Bypass team will determine if plowing, salt or sand is needed to improve the driving conditions.
"Your safety is a priority for our Regina Bypass winter maintenance team," said Kevin Faul, Manager of Regina Bypass Operations and Maintenance. "As travel increases during the holiday season, please watch for our snow plow drivers who are out working to make your journey safe."
To ensure you get to your destination safely this holiday season, Faul recommends that you drive according to weather and road conditions and only pass when safe to do so.
"We also recommend that you visit the Highway Hotline at www.saskatchewan.ca/highwayhotline for the most current road condition information before heading out on the highway," added Faul.
To report road conditions on the Regina Bypass please call our 24-hour contact centre at 1-844-257-7971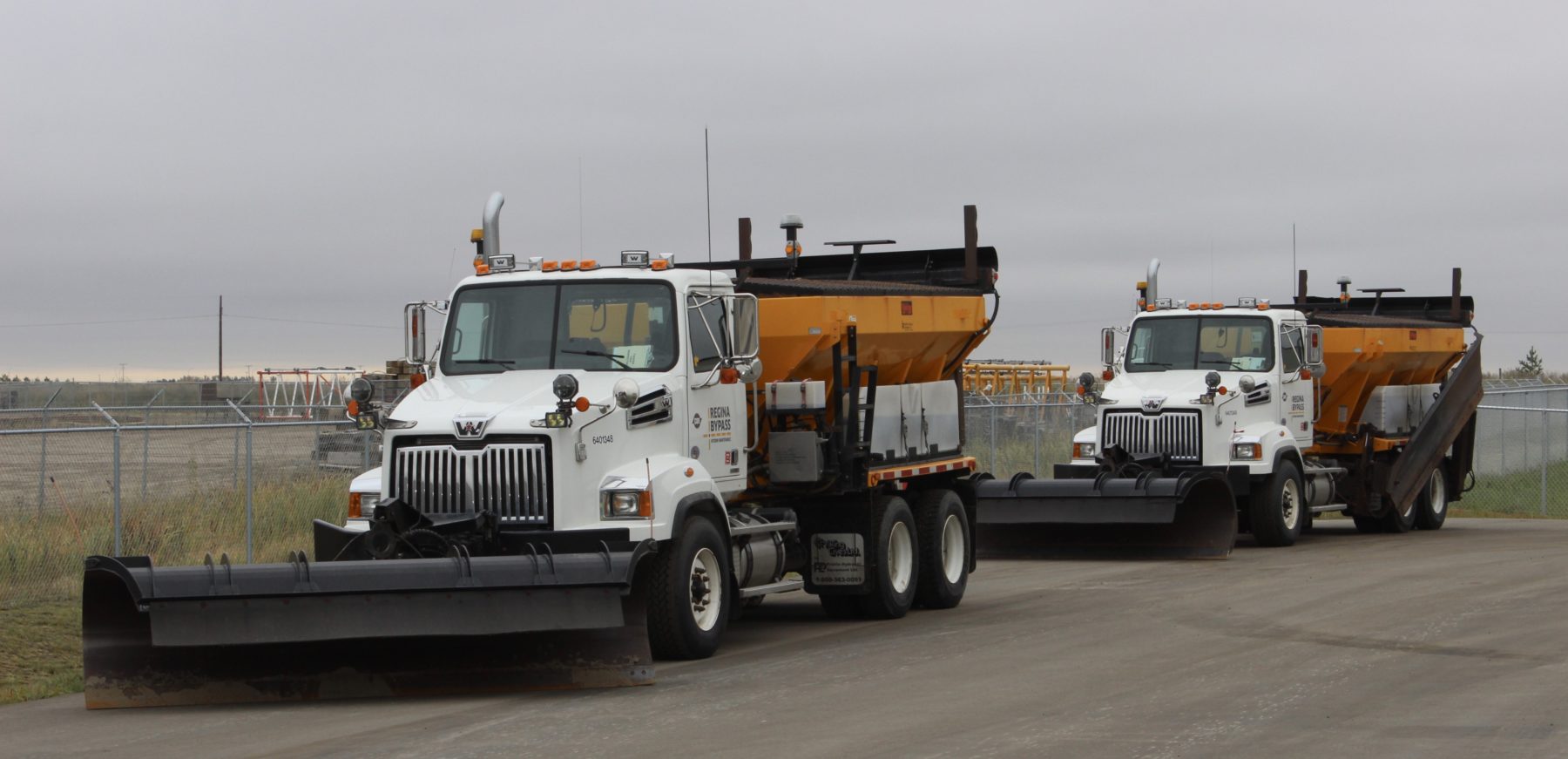 About the Regina Bypass Operations and Maintenance team:
• Operate 365 days a year 24 hours a day
• We have 38 local team members
• Nine (9) plow trucks and access to local contractors when needed
• When sanding we use a variety of mixtures depending on the temperature, environmental and road conditions
We look after approximately 450 lane kms including service roads
o Mainline Balgonie to Highway #11
o North Service Road Balgonie to Tower Road
o South Service Road Emerald Park to Highway #33

Snowplow Safety – Be Aware, Pass with Care
When approaching our Bypass snow plow drivers remember:
• Slow to 60 km per hour when passing our plows or emergency vehicles when they have their warning lights on
• Our snow plows have flashing amber and blue lights
• To increase visibility, our snow plow drivers use their blue lights when plowing, salting or sanding
• Stay back when approaching a snowplow as they can create mini-blizzards, also known as a "Snow Zone"
• Our team members will pull over about every 10 km or when safe to do so.
• Our team members are specifically trained to drive our plows and snow removal equipment.