Speed Reduction Addresses Safety on Highway 46
Released on October 6, 2016
The speed limit is being reduced to 80 km/hr on Highway 46 east of Regina to help address safety concerns.
"The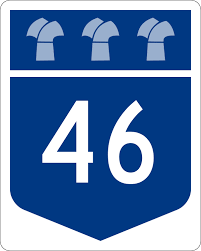 reduced speed limit will help address safety in a busy traffic area," Highways and Infrastructure Minister David Marit said. "We would like to thank everyone for their understanding and patience during the construction of the Regina Bypass.
Click here to read more.
http://www.saskatchewan.ca/government/news-and-media/2016/october/06/speed-reduction-addresses-safety-on-highway-46