Upcoming Work and Detours
The following work is scheduled to be completed along the Bypass route later this week, weather permitting.
Rotary Avenue – Monday, October 18
Work is scheduled to start the morning of Monday, October 18
Work to be done:

Rotary entrance onto the Regina Bypass both north and south bound will be closed for repairs
Detours are in effect during work

Detour for Northbound entrance: Use Fleming Road to Dewdney Avenue eastbound. Enter the Regina Bypass northbound at the Dewdney Avenue exchange.
Detour for northbound/westbound exit from the south: Take Pinkie Road to Dewdney Avenue then use Fleming Road to access the GTH
All areas of the Bypass have been posted with signage.
Balgonie Round About – Tuesday, October 19
Work is scheduled to start the morning of Tuesday, October 19
Work to be done:

South bound lane of the Round About
Detours are in effect during work – please follow signs.

South Bound Detour to Highway 622 – Take Highway 1 West to White City Bridge – follow detour signs to take Highway 1 East back to Balgonie Bridge and use off ramp to gain access to Highway 622.
Other Work
Our team members will be performing general maintenance throughout the Bypass. These tasks include street sweeping, repairing signs, pavement repair and litter control.
In some of the work areas, motorists may be subject to temporary lane closures and reduced speeds. To ensure the safety of our team members and the traveling public, please remember to slow down when traveling through our construction zones.
We also recommend that you visit the Highway Hotline at www.saskatchewan.ca/highwayhotline for the most current road condition information before heading out on the highway.
To report road conditions on the Regina Bypass please call our 24-hour contact centre at 1-844-257-7971.
Rotary South Detour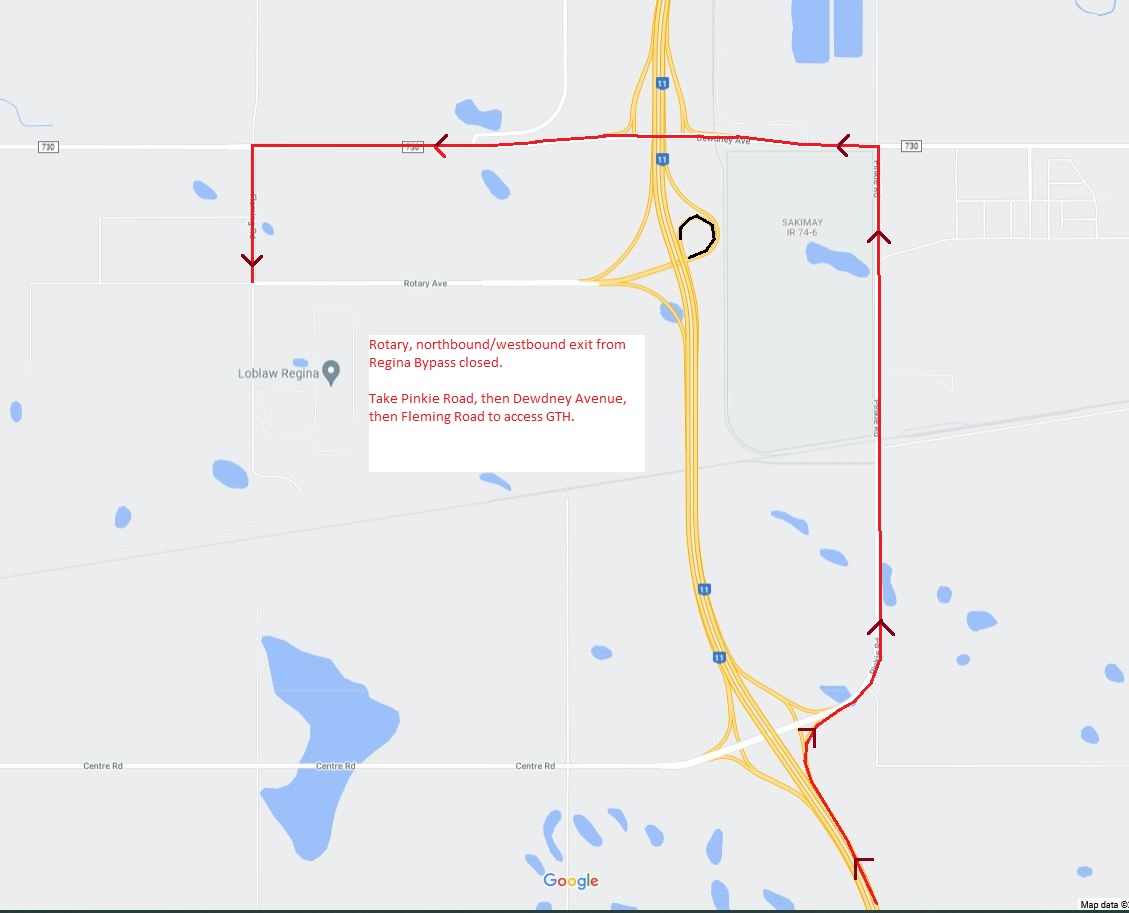 Rotary North Detour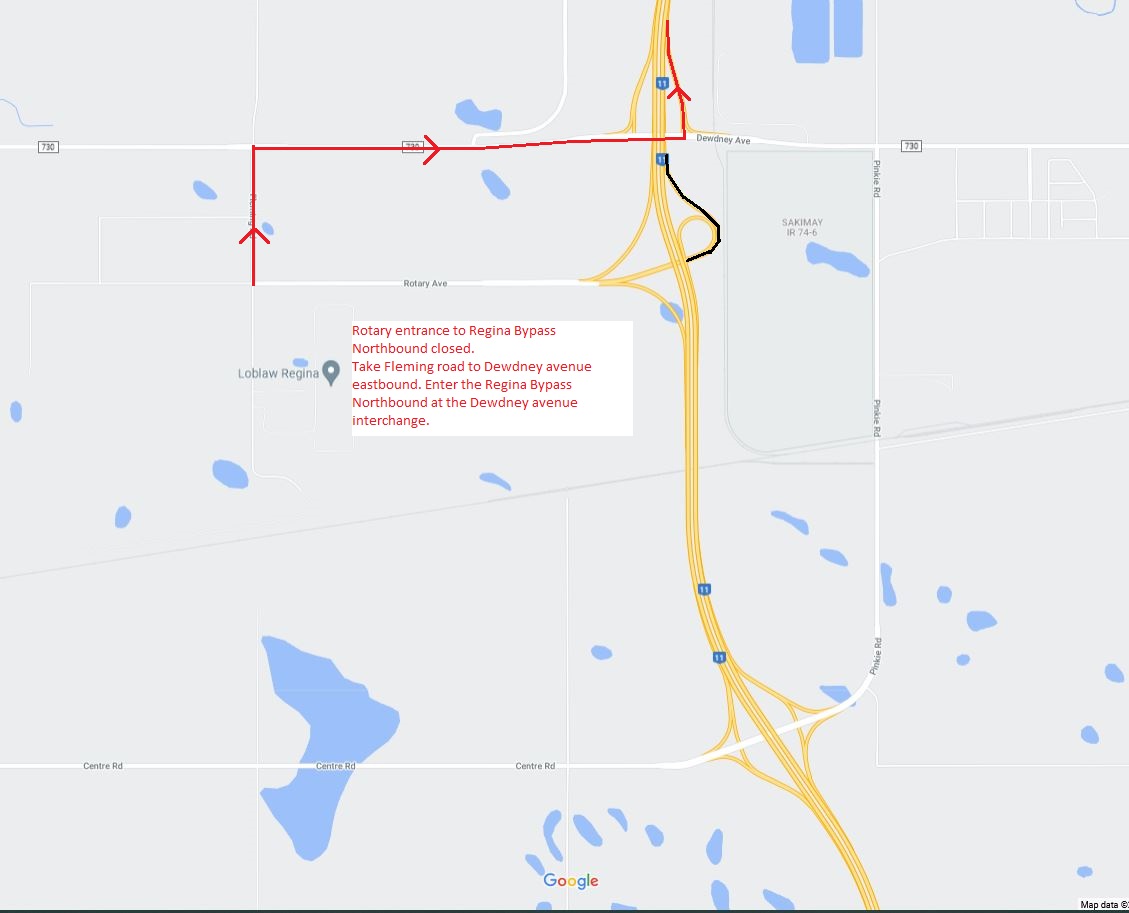 Balgonie Round About Detour